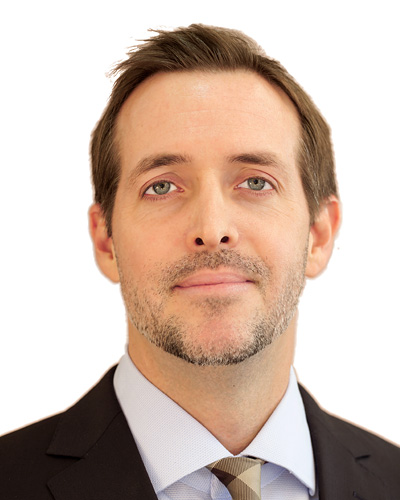 Steven M. Daines, M.D. is a facial plastic and reconstructive surgeon and the founder of Daines Plastic Surgery in Newport Beach, California. He is a leading talent at one of the foremost beauty facilities in Orange County, The Appearance Center of Newport Beach. At this one-of-a-kind facility he is able to offer his patients access to comprehensive cosmetic surgery options in one centralized location.
Dr. Daines emphasizes natural results by creating unique rejuvenation strategies tailored to each patient's individual needs and desires. In combination with his ability to provide patients with a warm, enjoyable environment, as well as his talent in producing natural, yet noticeable results, he has become one of the most sought after surgeons in Newport Beach.
Dr. Daines maintains the trust and loyalty of his patients, who look to him for his talent, expertise, warmth and highly-regarded opinion. Dr. Daines is passionate about making his patients look and feel their best, determining the best course of action to maintain an age appropriate, yet youthfully fresh look.
An expert in dozens of procedures, patients can take advantage of the many services Dr. Daines offers at The Appearance Center of Newport Beach. Common procedures include: dermabrasion, Fat Transfer, Botox and filler injections using Juvederm, Restylane, Voluma, and Sculptra. Additionally, he is one of the few Orange County surgeons certified to perform Kybella, a minimally invasive procedure used to remove what's known as "the double chin." He is also certified to perform Hand Rejuvenation with Radiesse, the newest trend in anti-aging. With each of these regenerative procedures, it is essential to look for a compassionate and experienced certified surgeon; due to his accomplishments in both of these areas, his patients have honored Dr. Daines as a RealSelf Top Doctor, with a perfect, 5-star rating.
In addition to his daily work in Rhinoplasty and Facial Rejuvenation, Dr. Daines has been actively involved in research on nasal reconstruction, chronic sinusitis, and the psychological considerations in cosmetic surgery. He has published many papers, as well as given local and national presentations, informing his fellow surgeons about advancements in facial reconstructive surgery.
Dr. Daines extensive training in Facial Plastic and Reconstructive Surgery motivates his attention to detail and love of surgery.
Personal Philosophy:
"Our mission is to deliver exceptional outcomes in three areas: Self-Confidence, Patient Care and Results. We are motivated by a commitment to providing the highest level of care to each of our patients. We strive to make your experience enjoyable, worthwhile, and hassle-free. From your first phone call to your final follow-up appointment, we want you to feel confident that all of your needs will be met and your questions answered."
The following procedures are available by Dr. Daines at The Appearance Center of Newport Beach:
Rhinoplasty
Forehead Lift
Blepharoplasty
Mini Lift
Neck Lift
Face Lift
Submentoplasty and Liposuction
Ear Correction
Lip Enhancement
Chin Augmentation
Cheek Augmentation
Dermabrasion
Laser Treatment
Rhinophyma
Scar Revision
Mole Removal
Non-Surgical
Physician Administered Peels
Dermabrasion
Fat Transfer
Botox & Dysport
Restylane & Juvederm
Radiesse
Sculptra
Hand Rejuvenation
Kybella
Professional Interests
Facial Trauma
Skin Cancer
Functional and Cosmetic Rhinoplasty
Surgical and Non-Surgical Facial Rejuvenation
Scar Revision
Facial Fat Transfer
Portwine Stains and Hemangiomas
Managing Injectable Filler Complications
American Board of Otolaryngology, Head and Neck Surgery
American Board of Facial Plastic and Reconstructive Surgery
2011 – 2012 Williams Center/Albany Center – Facial Plastic and Reconstructive Surgery
2006 – 2011 University of Utah, School of Medicine – Head and Neck Surgery
2002- 2006 University of California, Irvine – Doctor of Medicine
1998 – 2002 Brigham Young University – Bachelor of Science
Honors & Membership in Professional Organizations
American Academy of Facial Plastic and Reconstructive Surgery
American Academy of Otolaryngology – Head & Neck Surgery
American Academy of Otolaryngic Allergy
Journal of Plastic, Reconstructive & Aesthetic Surgery
Eagle Scout
National Merit Scholar
Graduated Cum Laude, Brigham Young University
Basic Science Excellence Award, UCI School of Medicine
Alpha Omega Alpha Medical Honors Society
Current & Previous Positions
Surgeon, Skin Cancer and Reconstructive Surgery Center, Newport Beach
Surgeon, The Appearance Center of Newport Beach, Newport Beach
Medical Staff Appointments
Hoag Hospital, 2012 –
Saddleback Memorial Medical Center, 2012 –
Albany Medical Center, 2011 – 2012
Albany Memorial Hospital, 2011 – 2012
St. Peter's Hospital, 2011 – 2012
Stratton VA Medical Center, 2011 – 2012
View other Surgeon Biographies