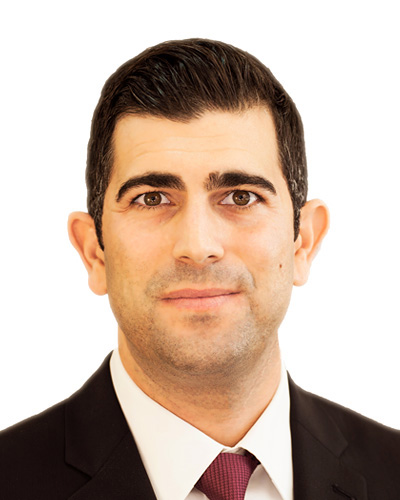 Ophthalmic Plastic and Reconstructive Surgery
Dr. Jeffrey Joseph is a member of limited group of Board Certified Ophthalmologists with additional subspecialty training in oculofacial plastic and reconstructive surgery. He is one of the few surgical specialists in Orange County that focuses specifically on plastic surgery of the eyelids and surrounding structures.
He has been recognized as a Top Plastic Surgeon in Orange County by The Orange County Register in both 2016 and 2017.
Jeffrey Joseph, M.D. is an oculofacial plastic and reconstructive surgeon, focusing specifically on plastic surgery of the eyelids and surrounding structures. His additional training in this subspecialty has made him a part of an elite group of  surgeons, uniquely qualified to perform delicate procedures on the most sensitive areas in facial plastic surgery.
Dr. Joseph is passionate about providing his patients with a comforting environment while working to understand their concerns and educate them about the possibilities of rejuvenation. He uses open communication to ensure that each patient is given a beauty plan tailored to their specific desires and needs.
At The Appearance Center of Newport Beach, Dr. Joseph uses his medical expertise to bring finesse to his patient's cosmetic cases. He performs rejuvenation to the eyes, eyelids and surrounding structures using surgical and nonsurgical techniques.
Common procedures include:
eyelid lift
eyebrow lift
fat transpositioning to reduce the appearance of bags under the eyes
brow (forehead) lift
and Ptosis repair, which corrects the eyelid muscle to create symmetry.
In certain cases, Dr. Joseph uses non-surgical techniques to create noticeable results with minimal invasion. One of the most common is the use of Botox and filler to camouflage the appearance of eye bags and to correct asymmetry in the eyes, usually caused by genetics, aging, or conditions that may have caused one side of the facial muscles to weaken.
When seeking cosmetic rejuvenation, it is important to look for a skilled surgeon whose main focus is in Facial Plastic Surgery. In the sensitive case of the eyes, eyelids, and surrounding structures, Dr. Joseph offers the additional benefit of providing his expertise in Oculofacial Plastics and Ophthalmology-the perfect unity of form and function. Dr. Joseph's training has given him the ability to care for the delicate area around the eyes, while protecting and potentially improving eye health and vision. He is frequently referred patients by other Ophthalmologists, Plastic Surgeons and Dermatologists, who seek his expert level of training and renowned surgical outcomes.
In addition to his work at The Appearance Center of Newport Beach and SCARS Center, Dr. Joseph holds an appointment as Assistant Clinical Professor at the esteemed Gavin Herbert Eye Institute at the University of California, Irvine. He has made outstanding contributions in the areas of Ophthalmic research and academia, publishing over  a dozen medical journals, case reports and anatomic studies. He has also lectured at scientific symposiums, written articles for medical reference sites and has contributed to academic research textbooks, detailing Ophthalmological principles, techniques and applications.
Personal Philosophy:
Dr. Joseph's esthetic philosophy focuses on the eyes as the center from which we derive our facial identity and appearance. It is with this focus that Dr. Joseph creates and aesthetic plan unique to each patient.
The following procedures are available by Dr. Joseph at The Appearance Center of Newport Beach:
Upper Eyelid Blepharoplasty
Lower Eyelid Blepharoplasty
Asian Blepharoplasty
Browlift / Forehead Lift
Thyroid Disease
Botox (Eyes and Face)
Injectable Fillers (Eyes and Face)
Chemical Peel
Laser Resurfacing
Eyelash Treatment
Tearing
Dry Eyes
Chalazion
Blepharitis
Lacrimal Surgery
Orbital Trauma
Skin Cancer Reconstruction
American Board of Ophthalmology
Gavin Herbert Eye Institute – Ophthalmic Plastic and Reconstructive Surgery
University of California, Irvine– Ophthalmic Plastic and Reconstructive Surgery
Manhattan Eye, Ear and Throat Hospital– Residency in Ophthalmology
New York University – Residency in Ophthalmology
Boston University – Doctor of Medicine
University of California, San Diego – Bachelor of Science
Honors & Membership in Professional Organizations
Top Plastic Surgeon – Best in OC, Orange County Register 2016
Chief Resident, NYU School of Medicine 2010
Member, Alpha Omega Alpha Medical Honors Society
Current & Previous Positions
Ophthalmic Plastic and Reconstructive Surgeon, Skin Cancer and Reconstructive Surgery Center, Newport Beach
Ophthalmic Plastic and Reconstructive Surgeon, The Appearance Center of Newport Beach, Newport Beach
Attending Physician, Long Beach VA Hospital, Long Beach
Assistant Clinical Professor, Gavin Herbert Eye Institute, Irvine
View other Surgeon Biographies