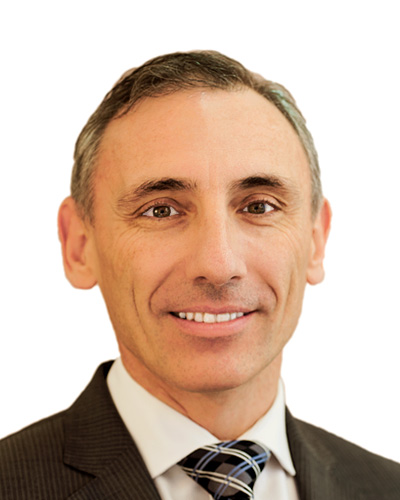 Dr. Madorsky is one of the leading Facial Plastic and Reconstructive Surgeons in Southern California. He is also the Medical Director and Founder of The Appearance Center of Newport Beach, a beauty facility and cosmetic surgery center which offers patients the convenience of multiple treatment options for facial rejuvenation and multiple board certified specialists in one centralized location.
Dr. Madorsky is passionate about using his expertise in Facial Plastic Surgery to help his patients look and feel their very best and provides each person with exceptional care and attention to detail.
As a Facial Plastic Surgeon, Dr. Madorsky is able to get beautiful, natural results using minimally invasive procedures and techniques such as Dermabrasion, Fat Transfer, Botox and filler injections using Juvederm, Radiesse, and Sculptra. He also offers incredible results in eyelid surgery, face and neck lift surgery, and rhinoplasty and rhinoplasty revision surgery.
He specializes in the anatomy of the face and his training and experience allows him to provide his patients the best results for that area. By choosing Dr. Madorsky for your facial rejuvenation procedures you will be able to get the perspective, opinion and results of a specialist.
Dr. Madorsky's talents in reconstructive surgery are what make him an incredible facial plastic surgeon. He specializes in rebuilding sensitive areas of the face such as the nose, eyelids, and lips which have been damaged by skin cancer. Dr. Madorsky uses his expert talent in facial plastic surgery to restore the signs of aging, leaving his patients with naturally refined results and enhanced self esteem. His motto on youth and beauty is, "Volume is Youth. Youth is Beauty. Volume is Beauty."
The Orange County Medical Association has named Dr. Madorsky as the five-time winner of the Physician of Excellence - Facial Plastic and Reconstructive Surgery award. His work is admired throughout the Orange County medical community and he is frequently referred patients by other physicians, seeking his expertise in plastic and reconstructive surgery.
Although he is gifted in all areas of face and neck rejuvenation, cosmetic nose surgery (Rhinoplasty) and Complex Rhinoplasty are Dr. Madorsky's passion. With over twenty years of experience and an in-depth understanding of the complexities of facial plastic surgery, he is able to give his patients superior results and compassionate care.
The following procedures are available by Dr. Madorsky at The Appearance Center of Newport Beach:
Rhinoplasty
Forehead Lift
Blepharoplasty
Mini Lift
Neck Lift
Face Lift
Submentoplasty and Liposuction
Ear Correction
Lip Enhancement
Chin Augmentation
Cheek Augmentation
Dermabrasion
Laser Treatment
Rhinophyma
Scar Revision
Mole Removal
Physician Administered Peels
Dermabrasion
Fat Transfer
Botox & Dysport
Restylane & Juvederm
Radiesse
Sculptra
American Board of Otolaryngology,  Head and Neck Surgery
American Board of Facial Plastic and Reconstructive Surgery
1996 - 1997 Oregon Health Sciences University - Facial Plastic and Reconstructive Surgery
1992 - 1996 University of California Irvine - Head and Neck Surgery
1990 - 1992 University of California Irvine - General Surgery
1986 - 1990 Baylor College of Medicine
1984 - 1986 Rice University
Honors & Membership in Professional Organizations
OCMA Physician of Excellence Facial Plastic and Reconstructive Surgery 2007, 2009, 2011, 2013, 2015
Founder Skin Cancer and Reconstructive Surgery Foundation 2012
Past Member, Governing Board Newport Plaza Surgery Center 2009
Founder Orange County ENT Study Club
Chairman Department of EENT, St Joseph Hospital Orange CA 2006-2007
Vice-Chairman Department of EENT, St Joseph Hospital Orange CA 2005-2006
Member, Physician Leadership Committee St Joseph Hospital Affiliated Physicians IPA Orange CA 2003-2004
Chairman Department of Otolaryngology Western Medical Center Santa Ana CA 1999-2001
Resident Research Award "Nerve Regeneration Through Collagen Tubules" American Academy of Facial Plastic and Reconstructive Surgery 1993
Current & Previous Positions
Private Practice, 180 Newport Center Drive, Suite 158, Newport Beach
Medical Director, Skin Cancer and Reconstructive Surgery Center, Newport Beach
Medical Director, The Appearance Center of Newport Beach, Newport Beach
Newport Beach Private Practice, 400 Newport Center Drive, Suite 100, Newport Beach, CA, and 1140 W. La Veta, Suite 515, Orange, CA
Group Practice, Entrust Medical Corp., 1140 W. La Veta, Suite 515, Orange, CA , and 400
Newport Center Drive, Suite 500
Academic and Teaching Appointments
Assistant Clinical Professor, University of California Irvine, Dept. of Otolaryngology ­Head and Neck Surgery, 1997 - ­present
Director of Head and Neck Anatomy Laboratory, St. Joseph Hospital, 2004 - ­2006
Head and Neck Anatomy Instructor, UCI Medical School, 1998­ - 2000
View other Surgeon Biographies