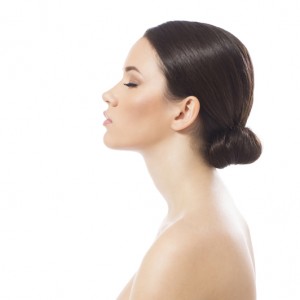 About the Dermapen
---
The Dermapen is a micro-needling device used to improve the overall appearance of skin. It is ideal for patients looking for an alternative or supplemental method to incorporate into their skin care routine as it can diminish the appearance of many skin concerns, including fine to moderate lines, scarring, and discoloration in pigmentation.
The Technology
---
This safe, effective device uses a hand held mechanism with 12-needle cartridges. These very small needles create micro-injuries, or micro-channels, which triggers the skin to heal itself, and ultimately leads to the production of more elastin and collagen, two proteins that are crucial to overall skin health. Because the skin is forced to repair itself naturally, using Dermapen 3 results in healthier, younger looking skin.
Who Benefits from the Dermapen Procedure?
---
The Dermapen can help people suffering from a variety of skin conditions. It can be used to diminish the appearance of stretch marks and traumatic scars. It can also help people battling acne scars. Because it forces the skin to produce more collagen and elastin, it is also helpful for people who want to improve the appearance of aging skin. It can tighten sagging skin and reduce the appearance of fine lines and wrinkles. The Dermapen is not merely used on the face, and it is frequently used by people who want to get rid of marks and scars on all areas of the body.
Can the Treatment Be Customized to My Needs?
---
Our Orange County plastic surgeons and medical esthetician will determine the Dermapen treatment that best suits your skin care issues. Shorter needle penetration is used for lighter treatments and deeper penetration is used for more aggressive treatments. Short needle penetration is ideal for patients who wish to get rid of fine lines and wrinkles. Longer needle penetration is used for patients who wish to diminish the appearance of deeper scarring and moderate wrinkles.
Does It Hurt?
---
Before the micro-needling treatment, a numbing cream is applied to the skin. This helps to minimize the pain associated with the procedure. Patients undergoing minimally penetrative treatments often compare it tomicrodermabrasion. For patients undergoing longer needle penetration, there may be some slight discomfort. Your physician will be able to speak with you before the procedure to determine the best way to numb the skin.
Who Is Not a Good Candidate for Dermapen?
---
While Dermapen is a very safe procedure, there are some people who should avoid it. Patients should not undergo Dermapen treatment if they have used Botox in the last two days or the acne medication Accutane in the last three months. Micro needling should also be avoided if you have difficulty healing from wounds, are currently taking anticoagulant medications, or are pregnant or breastfeeding.
What Is Recovery Like?
---
After the Dermapen procedure is performed, most patients experience redness and sensitivity. The skin may feel warm to the touch. People who undergo aggressive levels of treatment may notice more severe side effects. There may be mild bleeding, swelling, and uncomfortable tightness. To ensure that these side effects are short lived, patients should touch the skin as little as possible and wear hypoallergenic sunscreen at all times. Most symptoms go away within 48 hours or less.
When Are Results Visible?
---
The full results of your first Dermapen procedure will be visible within two to four weeks. To maximize Dermapen results, however, patients typically need to undergo multiple treatments. The number of treatments depends on the patient's particular skin needs, but most people achieve their desired results in three to eight sessions. Combining the results with topical retinol or laser treatments may speed up the process.
Why Is the Dermapen a Better Option Than Laser Treatments?
---
The Dermapen is often used in conjunction with laser treatments, and many patients find that they see the most effective results when using the two procedures in tandem. People with darker skin, however, often choose micro-needling over laser treatments because laser treatments can cause unwanted pigmentation. Dermapen is a safer, easier alternative to laser treatments.
At the Appearance Center of Newport Beach, we pride ourselves on being the leading facial plastic surgery center in Orange County. Our team is dedicated to helping the residents of Fashion Island and the surrounding areas to achieve healthy, glowing skin. If you are looking for a plastic surgery and skin care center to help you implement an effective beauty routine, contact The Appearance Center to speak with one of our friendly staff members. We are happy to help.