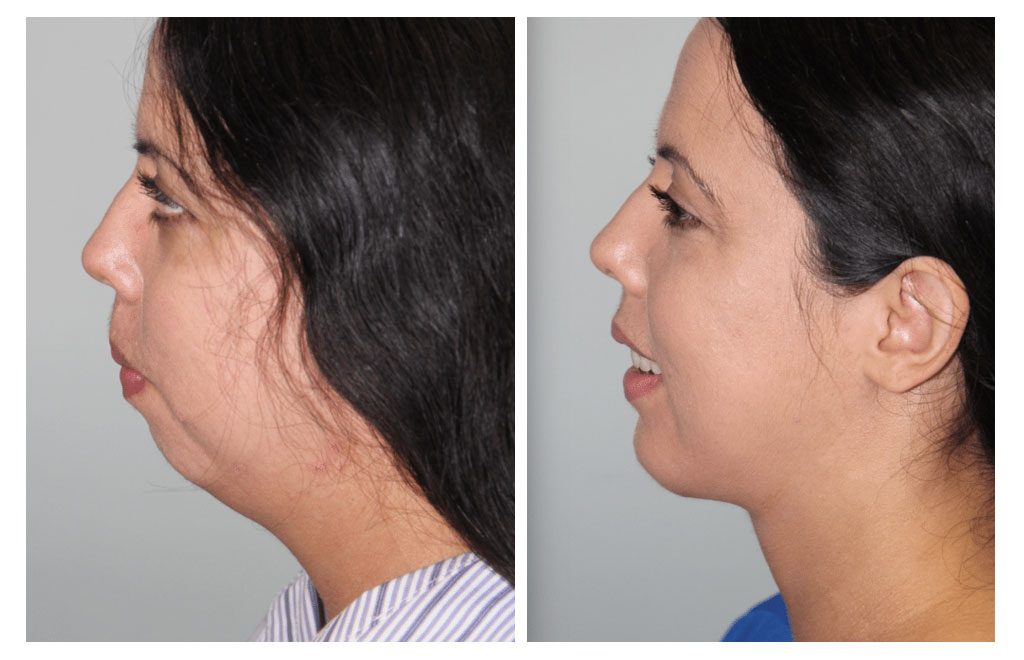 The chin plays a critical role in the balance of facial features. A strong chin can create a greater appearance of strength, symmetry and self-confidence. We offer several options to enhance the size and appearance of your chin.
Placement of a chin implant, also known as chin augmentation, provides definition for the lower face and balances the facial profile. Chin implants are made of various biocompatible materials and are custom-shaped for a natural looking fit. The results are permanent but can be reversed if desired.
Chin implants are used to correct a weak chin or to balance a strong nose. Patients who undergo chin augmentation love their results!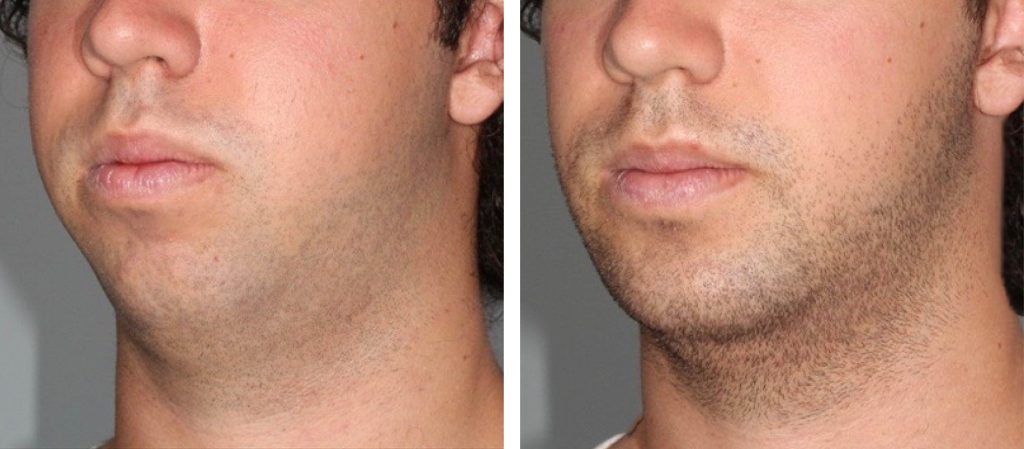 Male Chin augmentation can redefine a jawline and strengthen the chin, creating facial harmony. A sharp, powerful chin is often considered the cornerstone of masculinity.
Dr. Daines and Dr. Madorsky perform chin implant procedures.