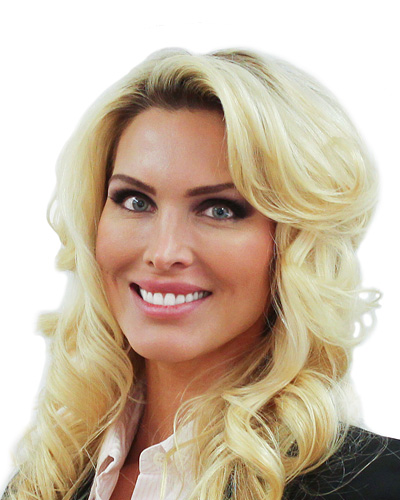 Kristy F. Fleming, MD is a practicing Dermatologist and Board Certified Dermatologic Surgeon specializing in skin rejuvenation and medical abnormalities. Her experience, artistic background, knowledge of facial anatomy and use of innovative esthetic techniques have made her one of the top dermatologists in Newport Beach.
Dr. Fleming is a uniquely capable physician and an asset to The Appearance Center of Newport Beach. She specializes in two fields: 1) medical dermatology, a field which focuses on skin abnormalities and disease, and 2) cosmetic dermatology, offering patients beauty rejuvenation strategies for their hair, skin and nails.
Medical Dermatology
As an associate clinical professor at UCLA, she has performed extensive research with notable publications on several topics in dermatology, including: psoriasis, peer guidelines for the treatment of acne, laser procedures, severe and life-threatening medication reactions in the skin, pediatric dermatology, genetic blistering disorders, disorders of pigmentation, academic dermatology, skin cancer, and internal cancers with cutaneous presentation.
Dr. Fleming is well-versed in skin abnormalities and can help patients to overcome the often painful or embarrassing effects such disorders can cause. She offers various medical procedures, including destruction of benign skin lesions and penile lesions, as well as other skin surgeries. While she specializes in skin cancer and esthetic enhancement, Dr. Fleming is knowledgeable in a broad range of dermatological areas. Her experience and expertise allow her to treat a wide number of skin disorders.
Cosmetic Dermatology
Dr. Fleming is an expert at utilizing the latest technology in cosmetic enhancement such as Botox, Juvederm and Restylane, along with other neurotoxins, fillers and dermabrasion to address appearance concerns. Her artistic appreciation guides her to give clients the most natural looking results.
She uses the latest esthetic innovations to achieve this goal, such as:
Lasers: resurfacing, pigmentation correction
Botox and Dysport
Fillers: Bellafill, Boletero,Juvederm, Radiesse, Restylane & Sculptra
Non-invasive fat reduction and sculpting
Dermal remodeling: Micro-needling
Customized prescription skin care regimen
Dr. Fleming is among the most talented and knowledgeable experts in the field of dermatology. She is well-qualified and eager to help you with your concerns, whether medical or esthetic.
Personal Philosophy
"I believe that beauty is balance.  My goal is to create symmetry and harmony. I love manipulating the delicate interplay of light and shadow to highlight facial contours, restore volume loss associated with aging, and relax areas of tension to create a youthful and refreshed appearance."
Dr. Fleming provides the following at The Appearance Center of Newport Beach:
Acne
Alopecia Areata
Dermatitis
Fungal Nail Infections
Impetigo
Lichen Planus
Melanoma
Psoriasis
Ringworm
Rosacea
Scabies
Benign skin lesions
Penile lesions
Scar treatment
Eczema
Lupus
Rubeola
Hemangioma of skin
Cold sore
Vitiligo
Warts
Necrotizing fasciitis
Cutaneous candidiasis
Physician Administered Peels
IPL laser treatment (face and body)
Dermabrasion
Microneedling
Sclerotherapy (leg)
Botox
Dysport
Juvederm
Restylane
Voluma
Belotero
Radiesse
Bellafill
Radiesse Hand treatment
Kybella
American Board of Dermatology
2009 – 2012 Baylor College of Medicine – Dermatology Residency
2008 – 2009 Kaiser Foundation Hospital – Internal Medicine Preliminary
2004 – 2008 University of California, Irvine – Doctor of Medicine
2000 – 2004 University of San Francisco – Bachelor of Science
Honors & Membership in Professional Organizations
Member, American Society of Mohs Surgery
Member, American Academy of Dermatology
Member, American Society for Laser Medicine and Surgery
Member, Women's Dermatologic Society
Chief Resident, Dermatology – Michael E. Debakey Veterans Affair Hospital, 2012
Chief Resident, Dermatology – Ben Taub General Hospital, 2011
Dermatology Aesthetic Liaison, 2011 – 2012
Education Committee – Baylor College of Medicine, 2009 – 2012
Alpha Omega Alpha – University of California, Irvine
Alpha Omega Alpha Medical Student Service Project Award
Dean's Office Research Fellowship, University of California, Irvine
University of San Francisco Dean's Medal Finalist, 2004
University of San Francisco Dean's Honor Roll
Achievement Recognition for College Scientists Scholarship, 2004
Achievement Recognition for College Scientists Scholarship, 2003
Student of the Year – Health Professionals Alumni Society, 2003
Award for Academic Excellence in Biology: Spring 2003, Fall 2003, Spring 2002
Summa cum laude – University of San Francisco, California
Graduate of the Honors Program in Biology
Graduate of the Honors Program in Humanities
Alpha Sigma Nu, National Jesuit Honors Society
Current & Previous Positions
Dermatologist / Dermatologic Surgeon, The Appearance Center of Newport Beach, Newport Beach
Dermatologist / Dermatologic Surgeon, Skin Cancer and Reconstructive Surgery Center, Newport Beach
Expert Reviewer, Medical Board of California
Medical / Cosmetic Dermatology and Dermatologic Surgeon, Bella Cara Dermatology
Academic and Teaching Appointments
Clinical Instructor, University of California, Los Angeles – Division of Dermatology, 2012 – 2013
View other Surgeon Biographies