GENTLE SLEEP ANESTHESIA: A REVOLUTIONARY ALTERNATIVE TO GENERAL ANESTHESIA
Don't let the fear of anesthesia hold you back from achieving your desired appearance. Join us at the Appearance Center and say goodbye to anesthesia anxiety!
Our patients now have the option for an alternative to general anesthesia known as Gentle Sleep. Instead of deep anesthesia, it induces stage 2 sleep, and when used in combination with other medications, it achieves a comfortable state for patients. We are now using it routinely at our on-site surgery center.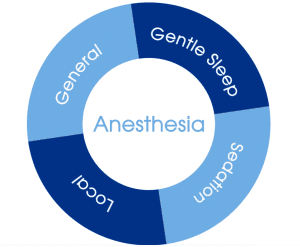 During Gentle Sleep, patients may cough, reposition themselves, and breathe without assistance. This is a more normal state for patients than deep sedation or general anesthesia. 
"It has been a real game changer for our practice," says Dr. Simon Madorsky. "Gentle Sleep is so well tolerated by patients, that it allows the surgeon to take time needed for superb results without pressure to rush."
It is especially revolutionary for our older patients and those with certain health conditions. When it comes to cosmetic–or elective–surgery, some of these patients are not good candidates for general anesthesia. This is often a barrier for them to have these procedures. With gentle sleep, this barrier disappears.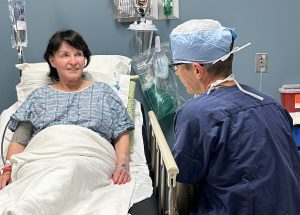 Jean, who is 75 years old, came to the Appearance Center for a lower face and neck lift. She wasn't sure if she could pursue the surgery due to her age and past negative experiences with general anesthesia. Gentle Sleep was the ideal option for her.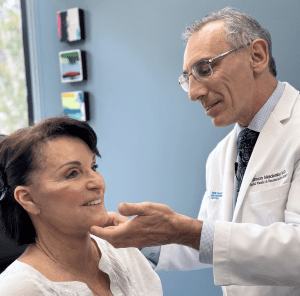 "I felt really good when I woke up. I didn't have any fog, and I just took tylenol," says Jean, a week after her surgery. "I was feeling like myself within just a few days."
We are proud to be one of the first outpatient surgery centers in Orange County to offer this groundbreaking application, ensuring a worry-free cosmetic surgery journey for our patients.
Appearance Center Newsletter
Stay on top of beauty trends and be the first to hear about upcoming Appearance Center specials and events. Subscribe today!
The Appearance Center of Newport Beach
The Appearance Center Yorba Linda Location