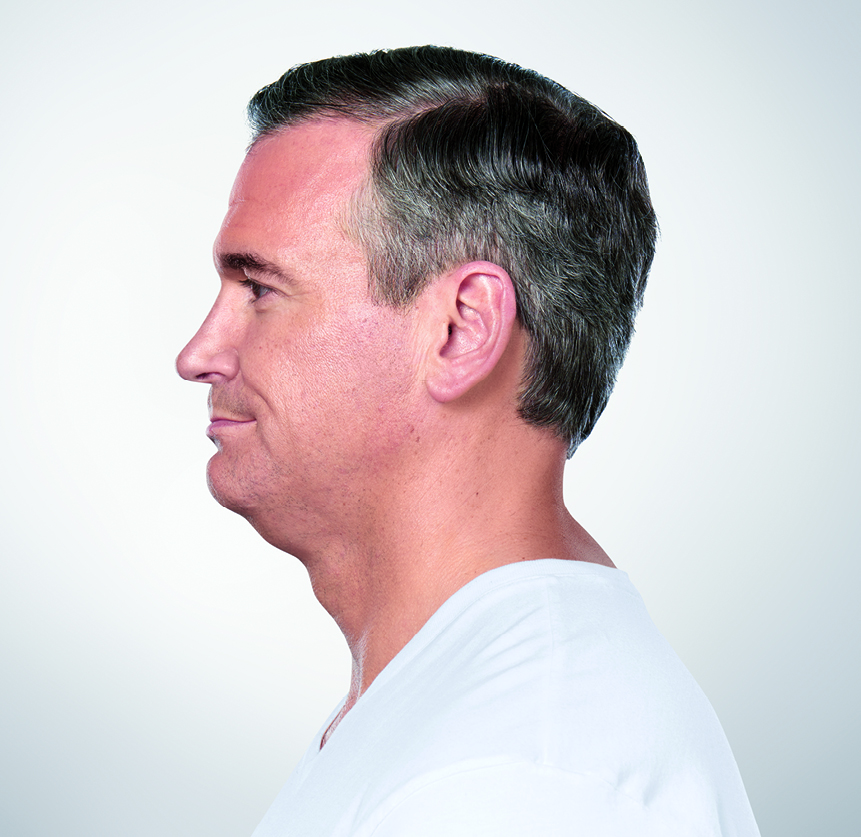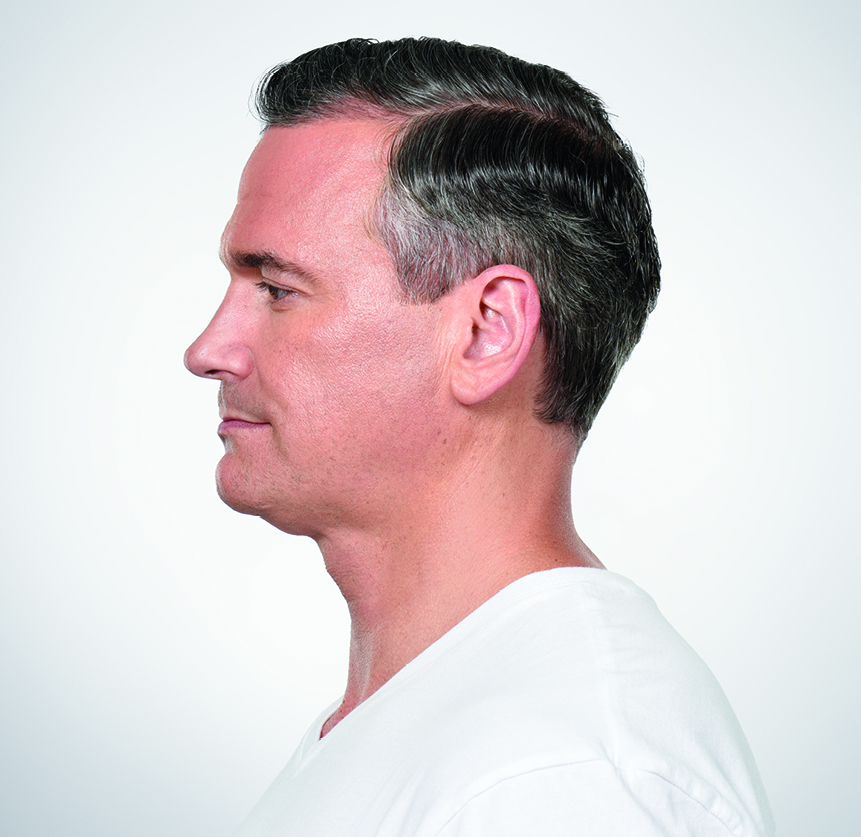 Kybella is a prescription medicine used in adults to improve the appearance and profile of moderate to severe fat below the chin (submental far), also called "double chin." Kybella is administered by a series of painless injections.
Kybella medicine works by mimicking deoxycholic acid - a naturally occuring substance in the body that destroys and absorbs fat cells. Kybella is designed to work gradually over time. The loss in fat is most noticeable after two or more treatments. The ease of treatment and the gradual decrease in fat around the neck means that your friends and colleagues will not notice a drastic and immediate change in your appearance, though they might ask if you've lost some weight. This particularly makes Kybella a desirable treatment for men seeking to define their jawline.
What Can I Expect During Treatment?
Treatment plans are determined for each patient after scheduling an appointment for consultation. Once your plan is discussed and agreed upon, a set of injections will be administered in the area around the neck. Patients are numbed in advance for comfort. Treatments are generally given in a series, and dosage varies by patient. Patients should expect to be in the office for treatment for about 60 minutes. Once administered, Kybella permanently breaks down the subcutaneous fat around the neck, leaving patients with beautiful results for a more defined neck and jawline.
Post Treatment with Kybella
Post treatment, patients may experience mild to moderate swelling in the immediate area. Swelling subsides gradually over the next few hours and continues to decrease over the next day or two. Patients should find it easy enough to get right back to their daily activities immediately after treatment.
Schedule a Consultation for Kybella
There are only a select number of physicians in Orange County that are certified to administer Kybella. The Appearance Center in Newport Beach is happy to offer this FDA approved procedure to its patients. Call 949.200.1615 to schedule a cosmetic consultation for Kybella in our Orange County clinic.