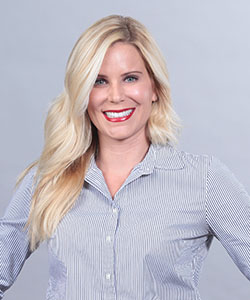 Appearance Center of Newport Beach
180 Newport Center Drive, #158
Newport Beach, CA 92660
949-200-1615
---
Jennifer is an integral part of the team at The Appearance Center of Newport Beach. As Patient Care Coordinator, she works alongside our incredibly talented Board Certified Cosmetic Surgeons, to ensure that treatment plans and financing options are customized to fit the needs of each patient.
Her experience in the industry allows her to be a useful and available resource to our patients, initiating the consultation process, reinforcing the relationship between you and your surgeon, and answering any questions you may have in a friendly and responsive manner.
Jennifer's priority is to provide each patient with individualized care and attention, as she guides them through the cosmetic surgery scheduling process. Her bright personality and helpful demeanor will ensure that your experience with us is informative, pleasant, and enjoyable.
Jennifer is originally from Orange County and loves to keep an active and healthy lifestyle. Her hobbies include surfing, hiking, going to bootcamp, and keeping a healthy diet. Jennifer's outgoing personality shines in her interactions with her colleagues, and in her ability to connect with her patients as she walks them through the journey to discovering a happier, refreshed version of themselves.