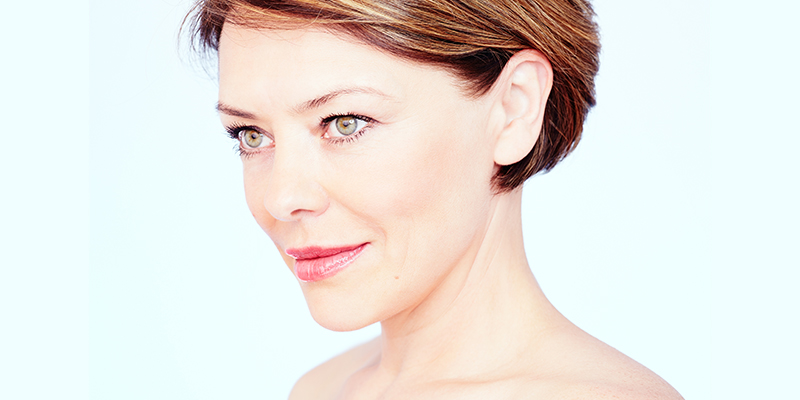 A neck lift is a surgical procedure used to remove excess skin and reposition the muscles in the neck. A neck lift can be done on its own, creating a beautiful and defined neckline. A neck lift combined with a mini facelift (which addresses the jowls and mid-face) are the two components of a facelift.
The neck can be one of the most telling signs of age. As we get older the skin in our neck will lose some of its elasticity, and collagen will lose its density. Occasionally, the neck will also decide to hold on to some excess fat as we age; as if you really needed that. At The Appearance Center of Newport Beach, we specialize in understanding the common signs of aging and the best ways in which to address them. In the case of the neck, a neck lift is often recommended.
A neck lift is used to tighten loose skin and sagging neck muscles, ultimately creating more defined neck lines and a sleeker more appealing look. Patients who undergo a neck lift often notice a softer appearance of vertical neckbands in addition to the decrease in fat and loose skin.
Before undergoing a neck lift procedure, you will want to book a cosmetic consultation with one of our Board Certified Facial Plastic Surgeons. It is important to get this one on one time with your doctor so that the two of you can discuss your concerns, your desires, and your expectations. During this time, your Orange County plastic surgeon may also discuss with you a treatment plan that involves multiple steps or options including additional cosmetic surgical procedures, such as a mini facelift, or a variety of minimally invasive procedures to incorporate into the treatment plan for optimal results. These might include something like Kybella, the new minimally invasive option for reducing fat under the chin, or perhaps a laser treatment for tightening and brightening the skin after surgery. Whatever the treatment plan you and your doctor decide on, you can be assured that it will be entirely customized to fit your individual needs and desires.
All of our Newport Beach Cosmetic Surgeries are performed at our adjoining Joint Commission Accredited ambulatory surgery center. This provides our patients with the ease and convenience of knowing where their surgery will be and who will be helping them. Our friendly staff is always on site and happy to meet any of our patients prior to their operation. Additionally, our Orange County surgery center is conveniently located, like our facility, next to the beautiful Fashion Island Shopping Center, so patients' family members can stay nearby and enjoy the wonderful amenities, while their loved one undergoes their out patient procedure.
During your procedure you will be placed under sedation anesthesia by a Board Certified Anesthesiologist. A  small incisions will be made beneath the chin and behind the ears extending into the hairline. The sagging muscles are then tightened and excess skin is repositioned and removed. If necessary, the central neck muscles can also be tightened by making small incisions under the chin, as well removing excess fat with liposuction. This creates greater definition of neck by improving the cervico-mental (or submental-neck) angle. Your surgeon will finish the procedure by suturing the incisions and bandaging you properly. You will be taken to recovery where you will wait for your loved one to get you.
Discomfort is mild and can be controlled using pain medication as needed.
Bruising and swelling last 7-10 days.
There may be some numbness of the earlobes which is usually temporary.
Most patients will be able to return to work after a week while others take 10-14 days off.
If you are interested in scheduling a consultation with one of our double board certified facial plastic surgeons, call The Appearance of Newport Beach at: 949.200.1615
Click to Watch More About Neck Lift