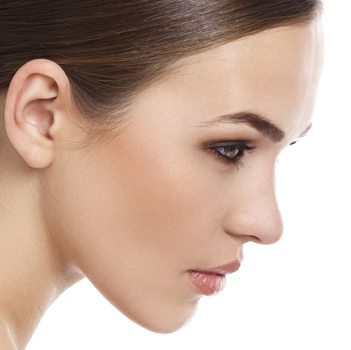 What is Rhinophyma?
Rhinophyma is a progressive disorder that slowly thickens the nasal skin over period of many years. Untreated it can result in severely deformed nose. "WC Fields" nose was a classic description of the disorder associated with the actor of the 1930's and 40's. Although originally thought to be caused by alcoholism, Rhinophyma is no longer attributed to to alcohol.
With Rhinophyma, the nose appears to be larger and red in color. We now know that the thickening of the nasal skin is most commonly a symptom of severe Rosacea, an inflammatory skin condition. Elimination of a rhinophyma deformity can provide a life altering experience for the patient.
Rhinophyma Procedure
The procedure to remove the extra skin caused by Rhinophyma begins with a cosmetic consultation. Our board certified plastic surgeons are experts in dealing with patients who seek cosmetic solutions to correct a medical defect on the face. No matter what level of discomfort a patient anticipates, our caring and professional physicians make the consultation process, warm, informative, and inviting. During your consultation, you and your physician will discuss your medical and surgical history and create a surgical plan catered to fit your needs.
Rhinophyma treatment is performed under general anesthesia or sedation anesthesia. The thickened skin of the nose is removed and the nose is sculpted back to normal shape.
Recovery
After surgery, the nose is covered with a thick dressing that is removed 2 days later. The nose is also covered with a thin silicone dressing that is removed 7-10 days after surgery.
After about 2 days, there is no limitation of reasonable activity or showering.
When dressings are removed, patients typically notice the nose to be initially very red. Intense redness and some crusting resolves by about 2 weeks after surgery. Mild to moderate redness fades over the next few weeks and months.
In some cases, additional surgery may be needed to touch up under-treated areas. Our board certified surgeons recommend additional treatment take place after 6 months of the original surgery.
Insurance Coverage of Rhinophyma Surgery
Insurance companies provide limited coverage of the procedure. Our office staff can help verify individual insurance policies to see if any part of the procedure will be covered.
If you would like to book a consultation to discuss Rhinophyma treatment, please contact our Appearance Center Patient Care Coordinator.