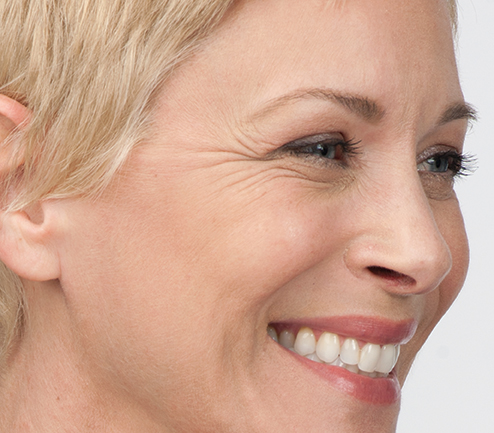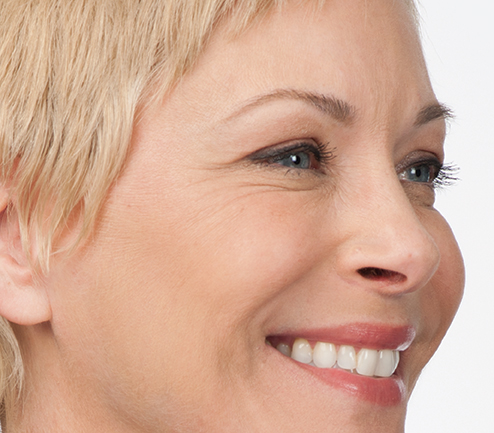 Cosmetic rejuvenation has taken a turn in recent years toward more minimally invasive procedures such as Botox®.  More interestingly, Botox® is being used across a broader set of people including males and people between 18-30 years of age. Our Board Certified surgeons at the Appearance Center of Newport Beach in Fashion Island,  provide patients with a number of non-surgical treatments to help prevent, reduce, or stop the signs of aging. Our favorite is Botox®. Wrinkles and deep creases are caused by repeated movement of facial muscles. By weakening or paralyzing these tiny muscles, the lines and creases can be softened or eliminated. Also by creating a muscle push-pull imbalance, eyebrows or corners of the mouth can be lifted. This is the simplest and most inexpensive method of improving one's appearance.
Where is Botox Used
---
Botox is most commonly used for frown lines and crow's feet around the eyes. Lifting of the eyebrows (chemical browlift) is another popular application. Horizontal forehead lines can be treated but must be done conservatively to avoid dropping of the eyebrows. Bunny lines on the nose, lip lines, and chin dimpling are other areas that can be addressed. Elevation of corners of mouth is possible by utilizing the push-pull balance of the muscles.
What is Botox
Botox (botulinium toxin type A), is a highly diluted version of the neurotoxin which is injected into the muscles of the face to temporarily reduce the appearance of fine lines and wrinkles. Botox has a length history of safe use for close to 30 years.
How Does It Work?
---
Injections of Botox or Dysport are administered with a tiny needle where a few drops of product are put into precise muscle locations. The nerve impulses necessary for muscle movement are blocked because the toxin molecules binds to the nerve ending. The muscles are temporarily relaxed to reduce or eliminate skin creases caused by movement of the muscle.
Results
---
Results of Botox appear within 2-3 days. The effects of Botox last about 3 months or more. This process should be repeated to help prevent the reappearing of lines. Regular treatments will weaken the muscles and lessen the frequency of required treatments. This probably happens as our brain learns not to activate the muscles that are paralyzed. Although the neurochemical effect wears off after 3 months, muscle movement and creasing may not return for up to 3 more months.
Side Effects
---
Commonly reported side effects include temporary tenderness at injection site, redness, swelling, headache, and sometimes bruising, especially around the crow's feet area. Rare and temporary effects may include ptosis or drooping of the eyebrow or eyelid from Botox spreading below the area of injection. It can be easily prevented by avoiding high volume injection in the areas at risk.
Please call us at 949-200-1615 if you have questions or would like to schedule a consultation.
Frequently Asked Questions
What is Botox®?
Botox® is a diluted and refined neurotoxic protein, which is derived from Clostridium botulinum bacteria. It is primarily used in the cosmetic world to prevent or reduce signs of aging caused by wrinkles. Physicians have been using the FDA approved substance for different medical applications for more than two decades. The substance has been a common treatment prescribed by licensed, certified and experienced cosmetic surgeons for more than 15 years. Treatment involves administering Botox® by injection into specific areas of the face to achieve the desired results.
How Do Botox® Injections Work?
Wrinkles are caused by continual contractions of the muscles beneath the skin's surface. By injecting units of Botox® into the facial muscles we send a temporary signal to the nerves which prevents the impulses that cause these muscle contractions. As a result, the muscles relax and the skin appears smoother. The solution is typically used to diminish moderate to severe facial lines and creases.
Are Botox® Injections Painful?
The majority of patients equate the sensation of Botox® injections with a pinch, though some areas of the face are more tender than others. Pain tolerance also varies from one person to the next. Our goal is to make each patient as comfortable as possible. If needed, injection sites can be desensitized by using ice or a topical anesthetic which can be applied in office by one of our friendly medical assistants.
How Many Botox® Injections are Necessary?
The number of necessary Botox injections vary by patient and by area treated. Likewise, the number of units injected per area will depend on the severity of the lines being addressed. Your physician will be able to assess your needs at a cosmetic consultation where the two of you will discuss the appropriate plan for your desired outcome. Regarding Frequency: You can expect the procedure to last approximately 15-25 minutes. Follow-up treatment is suggested in three to six month intervals. However, once regular treatment is initiated, patients may need less of the medication and fewer treatments to achieve the desired effects.
Is Botox® Right for Me?
Men or women between the ages of 18 and 65 undergo a full consultation with a Board Certified surgeon in order to determine the appropriate treatment for the desired results. Most people who have mild to severe lines are great candidates for this safe and effective treatment, and treatment can be administered the same day as consultation. There are, however, a few scenarios in which Botox® will not be right for you. For example, Botox® treatments cannot be given to pregnant or breastfeeding women, to anyone having obvious signs of infection over the injection sites or to anyone who has suffered ill-effects associated with the solution in the past. The medication also cannot be administered to individuals who are diagnosed with certain medical conditions that affect facial muscles or nerves. It is important to be honest with your physician during your assessment, so that you can get the best treatment plan possible.
What Can I Expect on Appointment Day?
On the day of your first appointment you will need an initial assessment. You should come to the office about 15 minutes ahead of schedule to complete all of the necessary paperwork. Once you are checked in, one of our friendly staff members will guide you into a private medical room where we will continue to process your intake information and ask more about your areas of concern. This is your opportunity to ask about anything you have noticed that you wish you could improve on. While Botox might not be the answer for each area you express concern about, there may be a surprisingly easy solution to a problem area you have looked at for a long time. Your physician will soon greet you and help evaluate your treatment plan. If it is decided that you will proceed with Botox® injections, your physician will draw up the solution and quickly treat the areas of your face previously discussed. If you have a low tolerance for pain, numbing cream and ice will be applied prior to injection. Following the injections, clients receive after-care instructions and detailed information concerning skin care and precautions. Since recovery time is not needed, clients simply return to their daily activities.
Are Botox® Results Immediate?
Our Board Certified surgeons maintain that results will be seen in about one week. While some people may seem to see results earlier, the general consensus is that what is being noted as changes may in fact be from minor swelling due to injections. Occasionally, our surgeons will ask to see you back to monitor results after two weeks. This is not typically necessary and done more often as a courtesy to new patients receiving Botox in order to ensure the results are impeccable. Although Botox® is eliminated from the body in approximately three months, the visible results may last up to six months.
Will My Face Look Frozen?
When administered properly, Botox® does not change or interfere with normal facial expressions to the degree that you should look frozen. The treatment is designed to create a subtle but more youthful appearance. This is why is it ideal to have your injections performed by a surgeon who understands the anatomy of the face. Surgeons at The Appearance Center of Newport Beach specialize in providing treatment that will enhance your natural look and subtly make you appear less tired, stressed, or angry. You should not have to tell anybody that you received treatment. It can be your little secret.
Does Botox® Cause Side Effects?
For the first few days following treatment, some clients see a slight redness, swelling or bruising over the injection sites. This is not typical and can usually be covered up rather easily. Cool compresses and Motrin can help alleviate these symptoms. Slight bleeding may occur at the injection site, but again, the bleeding would be minimal, and clot in tiny dots relatively quickly. If clients are taking certain herbal, over the counter or prescription medications that cause blood thinning, they should notify their physician before undergoing treatment. As a precaution, patients should provide the physician with a current list of medications. In rare instances, an allergic reaction to Botox® may occur.
Are There Post-Treatment Precautions?
You should be able to maintain your daily lifestyle immediately after treatment, however, there are a few recommendations we suggest post-treatment. In order to prevent the possibility of getting an infection, patients should not rub or touch the injection sites. Facials or massages are prohibited for the first 48 hours to ensure that the medication remains in the appropriate location. Alcoholic beverages, saunas, steam baths and intense physical activity should also be avoided for the first two days. These are suggested in order to maintain the best possible results.
Is the Appearance Center a Clinic?
The Appearance Center of Newport Beach is a JCAHO compliant and accredited medical facility staffed by licensed and trained medical professionals. The Center contains state-of-the-art equipment that includes laser technology, microscopic cameras, media monitors and surgical suites that assist our team of surgeons in performing a variety of cosmetic procedures. We are a full-fledged surgery center and medical practice set up to take care of any of your cosmetic rejuvenation needs, from Botox injections to a Facelift or Rhinoplasty. This is another benefit to having your injections performed by our surgeons. You can keep and maintain a long lasting relationship with a qualified surgeon over the course of the next few decades. That way you are always in the the care of a surgeon who understands your personal needs for upkeep and rejuvenation.
The Appearance Center of Newport Beach is highly regarded as one of the leading facial plastic surgery centers in Orange County. Our surgeons are experts in reconstructive and cosmetic surgery and often take cases that were referred by local colleagues. We provide care to patients from Corona Del Mar, Irvine, Laguna Beach, Newport Beach and the Newport Coast in addition to the surrounding cities. Give us a call and make an appointment to learn more about cosmetic Botox® or any other non-surgical or surgical procedures. We are always happy to answer your questions.