Spotlight Procedure: CO2 Laser Resurfacing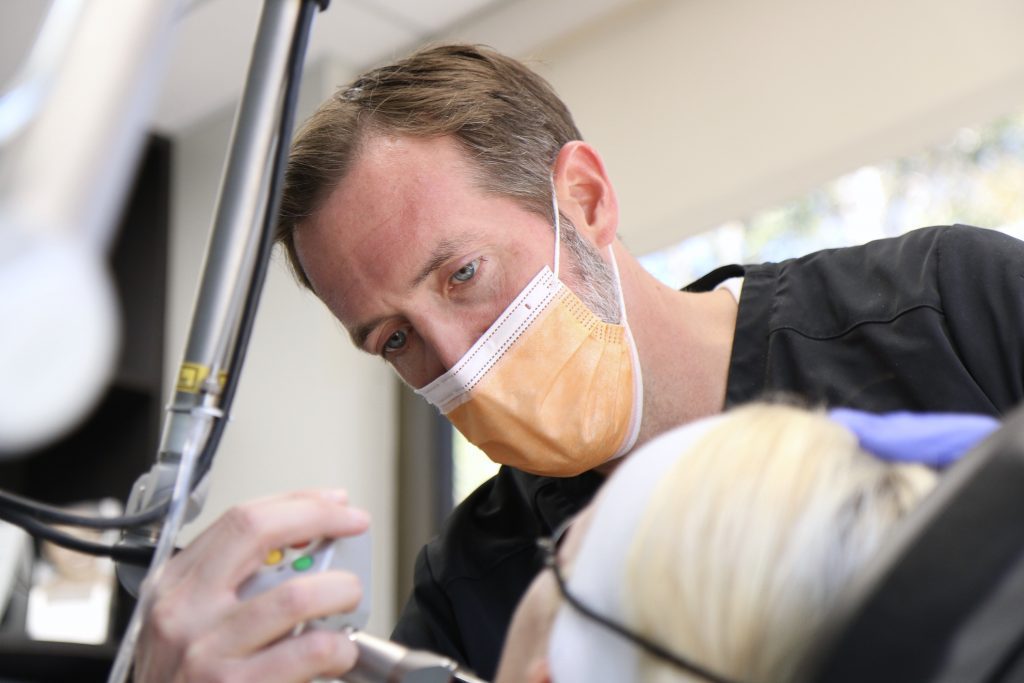 The fractional CO2 laser creates tiny "columns of thermal destruction" in the skin that stimulate the growth of new, healthy skin cells to replace old, damaged cells. This procedure treats wrinkles, discoloration, sun damage, age spots, and acne scars. Instead of removing skin layers with chemicals, the CO2 laser removes skin layers by vaporization.
During your treatment, one of our physicians will apply the Fractional CO2 laser to the area chosen for resurfacing. The laser will eliminate surface damage, while concurrently heating the underlying tissue, causing it to increase collagen production. Depending on the scope of the treatment area, your laser session may take anywhere from 30 minutes to two hours.
WHAT DOES THE CO2 LASER TREAT?
The Fractional CO2 laser is used to address a wide range of skin conditions, including:
Fine lines (including around the eyes)
Deeper wrinkles around the forehead, mouth, or nose
Sun damaged skin
Acne scars
Hyperpigmentation
In addition, the Fractional CO2 laser can be used to treat other visible areas of the body, such as the neck, chest, or hands.
BEFORE & AFTER IMAGES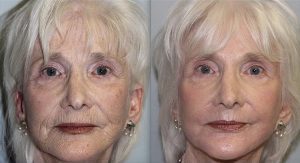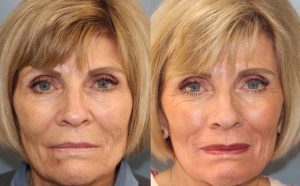 These procedures are performed by Dr. Daines, Dr. Madorsky, and Dr. Karlin. Call us to schedule a consultation.